Overview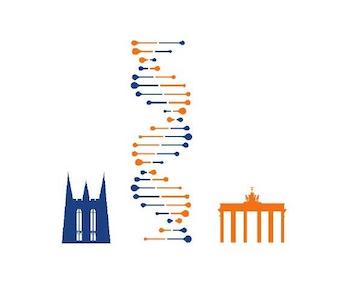 The International Research Experience for Students (IRES) is expanding boundaries in genomic research. This unique program embeds Duke graduate students studying genome sciences in interdisciplinary labs in top academic institutions in Berlin, Germany. IRES brings together an international team of mentors to offer cross-training in three areas: High-throughput genomics, computational biology and developmental systems.
Graduate students select host labs to work in for up to three months in one of four participating institutions in Berlin: Humboldt-Universität zu Berlin (HUB), Berlin Institute for Medical Systems Biology at the Max-Delbrück-Centrum for Molecular Medicine (MDC), Charité - Universitätsmedizin Berlin Institute of Health (BIH), and Max Planck Institute for Molecular Genetics (MPI-MG).
"The program pushes graduate students to transcend traditional boundaries between disciplines and develop into interdisciplinary researchers who combine deep knowledge of biology with cutting edge experimental and computational training."

–Susanne Haga, Associate Director of IRES
IRES is supported by the U.S. National Science Foundation.
Program Focus Area
As technologies continue to evolve and data continues to expand, training in both computational and experimental approaches in genomic research is essential. The next generation of researchers must understand both biological and quantitative components of genomic research.
Trainees supported through IRES address the following questions:
Can we decode the logic of regulatory elements and their interactions? Can we predict the effects of non-coding mutations on gene expression?
Are contributions of individual regulatory elements to a gene's overall gene expression additive, redundant and/or synergistic? Is there a higher-order logic to their interactions?
Which regulatory framework features define a distinct cell type and how can we identify them? How have regulatory regions evolved to produce different traits?
By combining Duke's strengths in areas like genome editing, high throughput reporter assays, statistics and big data, with Berlin's strengths in areas like epigenetics mapping and modeling, single cell genomics, profiling wide ranges of genetic regulation steps, and integrated modeling, students in IRES will develop into interdisciplinary researchers who combine deep knowledge of biology with cutting-edge experimental and computational training.
Program Goals
This program supports Duke graduate students in participating GCB labs to train in participating Berlin labs to gain complementary modes of inquiry to expand their technical expertise, sharpen their critical thinking and develop important soft skills.
Participating students will gain the following experiences:
Become proficient with both empirical and analytical approaches and become capable of applying critical thinking in both realms
Gain hands-on experience coordinating projects that span lab groups with complementary expertise in different countries.
Experience an international research environment and strengthen their inter-cultural capabilities. Students will live and work in Germany and will likely work in a lab with trainees from multiple countries, amplifying this international working and cultural experience. They will also have the opportunity to attend meetings in the EU
See events hosted by EMBL Heidelberg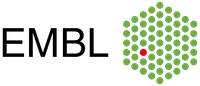 Expand their professional network, establish valuable connections with high performing researchers they would have otherwise been unlikely to meet in their current career stage, and attend conferences in Europe that would have otherwise been cost-prohibitive.
Program Directors and Staff