Instrumentation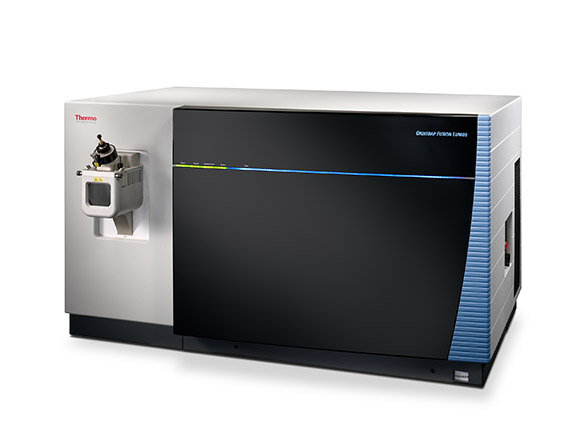 The Proteomics and Metabolomics Shared Facility has two different Fusion Lumos Tribrid Orbitraps:
Fusion Lumos Tribrid Orbitrap with CID, HCD, ETD and EThcD
Fusion Lumos Tribrid Orbitrap with CID, HCD, ETD, EThcD and UVPD
"Most advanced mass spectrometer for the most advanced research applications"
Excel at the most challenging of applications, including low level PTM analysis, multiplexed relative quantitaion using isobaric tags, intact protein characterization, as well as MSn analysis of small molecules with the new Thermo ScientificTM Orbitrap FusionTM LumosTM TribridTM Mass Spectrometer. This system incorporates the brightest ion source, a segmented quadrupole mass milter with improvised selectivity and ion transmission, Advanced Vacuum Technology for improved ion transmission to the Thermo ScientificTM OrbitrapTM mass analyzer, ETD HD, and a higher-capacity ETD fragmentation.
Features
A brighter ion source provided by a High Capacity Transfer Tube and an Electrodynamic Ion Funnel for increased sensitivity 
Advanced Active Ion Beam Guide for improved robustness
Segmented quadrupole powered by Advanced Quadrupole Technology for improved precursor ion selection and transmission
Advanced Vacuum Technology for improved vacuum in the C-trap and Orbitrap regions resulting in improved ion transfer to the Orbitrap mass analyzer
ETD HD (High Definition ETD) incorporating a higher capacity ion-ion reaction for improved dynamic range of ETC spectra
UVPD, a new fragmentation technique achieved with a 213 nm UV laser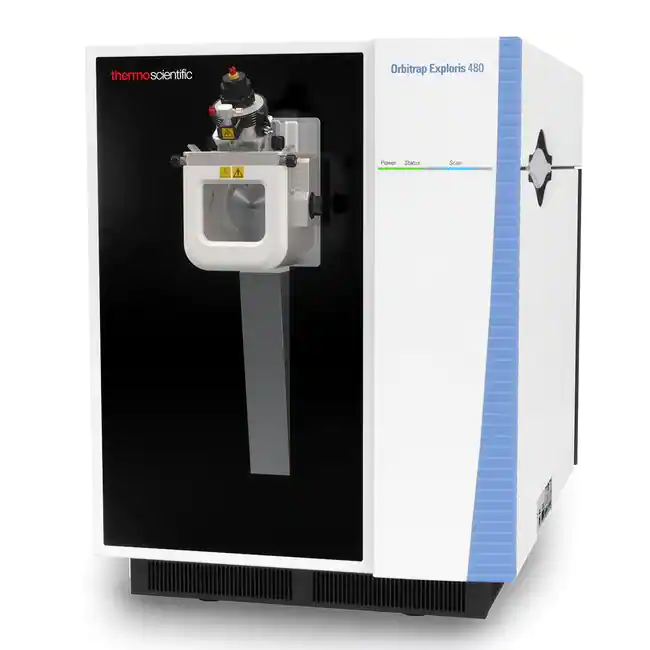 Thermo ScientificTM Orbitrap ExplorisTM 480 Mass Spectrometer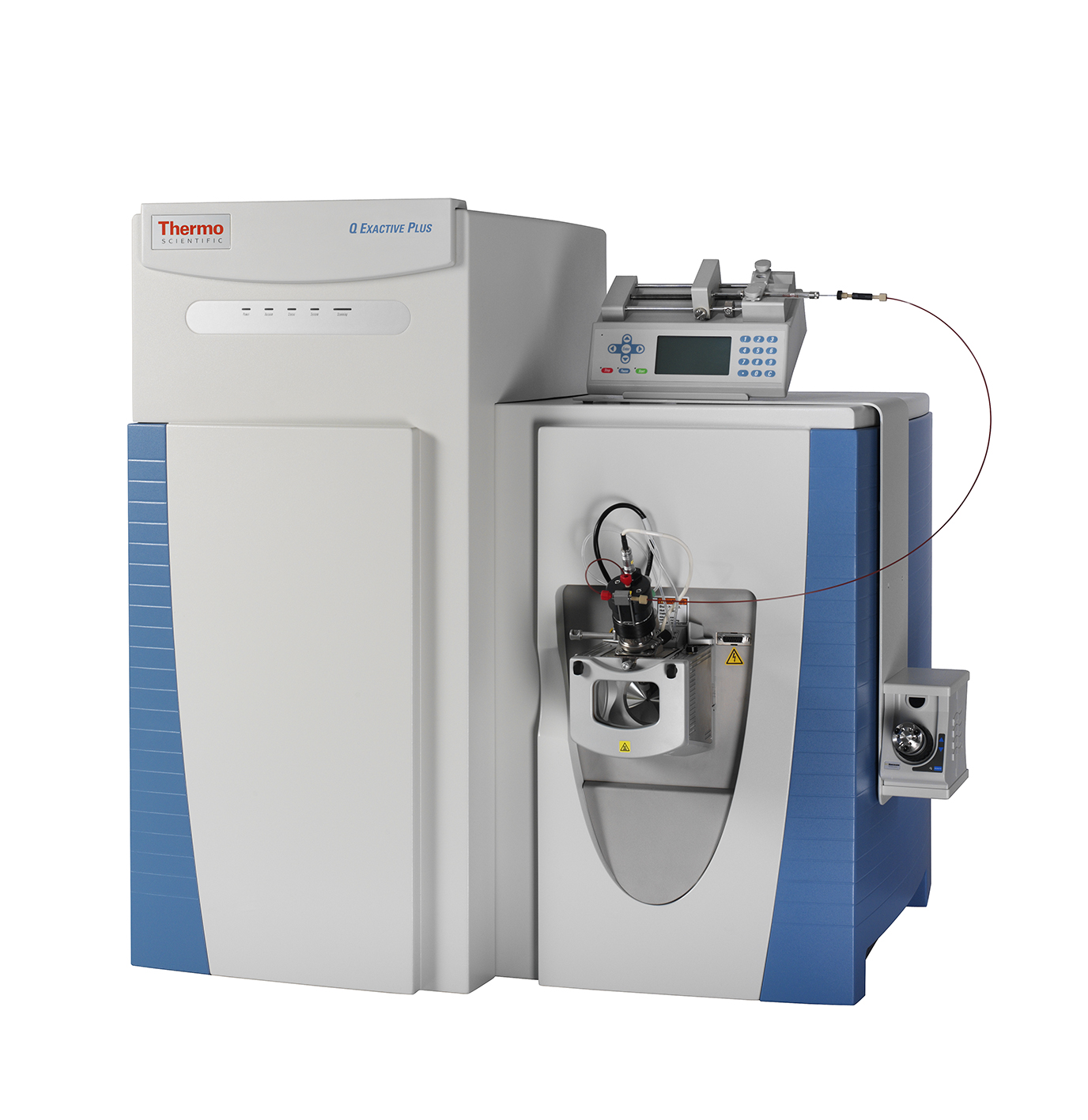 Thermo Scientific Web Materials
Quantitation
Advanced quadrupole technology (AQT) improves precursor selection and transmission for more accurate quantitation of low-abundance analytes in complex matrices.
Sophisticated data-independent acquisition (DIA) and parallel reaction monitoring (PRM) deliver reproducible quantitation with complete qualitative confidence.
An advanced active beam guide (AABG) reduces noise and extends maintenance intervals.
High-Confidence Results
HR/AM and full-scan capabilities capture all sample data, all of the time, enabling retrospective data analysis without need to re-run samples.
Resolving power up to 140,000 FWHM eliminates isobaric interferences, increasing confidence in results when analyzing samples.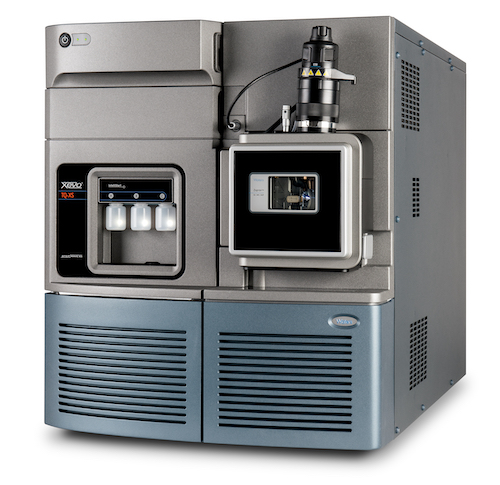 Waters Scientific Web Materials
Demands on analytical laboratories are changing and every laboratory needs to ensure it can keep pace with these changes. The Xevo® TQ-XS offers:
StepWave XS™ ion guide that provides increased sensitivity for challenging compounds.
Enhanced detection system with six orders of linear dynamic range to ensure sensitivity is accessible.
Tool-free probe design reduces the time taken for any routine maintenance and provides improved reproducibility between users.
Ultrahigh Pressure Nanoscale Capillary
LC Ultra-performance Nanoscale Liquid Chromatography - nanoACQUITY UPLC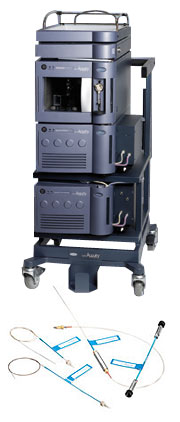 Four NanoAcquity systems and two Multidimensional NanoAcquity systems are available in our lab.
The nanoACQUITY UltraPerformance LC® (UPLC®) System is designed for nano-scale, capillary and narrow-bore separations to attain the highest chromatographic resolution, sensitivity and reproducibility.
Direct nano-flow offers significant improvements over conventional nano-flow separations technologies. You'll see improved peak capacity and shape and increase the number of components detected per separation.
The system's 10,000 psi operating pressure capability allows for superior high-peak capacity separations by operating longer columns packed with sub-2 micron particles. It is optimized for high-resolution identification and 2D-LC separations at precise nano-flow rates:
| Nano-flow Rates From | On nanoACQUITY |
| --- | --- |
| 200 nL/min to 100 uL/min | 70 um to 1 mm internal diameter |
| Without flow splitting | 100 MM to 250 mm long |
|   | Available with BEH, Atlantis and Symmetry chemistries |
The nanoACQUITY UPLC System provides solutions for biomarker discovery and proteomics applications for protein identification and characterization.
nanoACQUITY UPLC System Features:
Customize your throughput and condition requirements with comprehensive system components including the nanoACQUITY® Heating and Trapping Module, the Sample Manager, the Binary Solvent Manager, and the Auxiliary Solvent Manager (optional).
Monitor system performance with enhanced on-board diagnostics.
Extend high-sensitivity nano-scale MS analyses:

Quattro PremierTM XE tandem quadrupole mass spectrometer for routine quantification
SYNAPTTM HDMSTM System for cutting edge applications
IdentityE High Definition Proteomics System for protein identification

Predictive system support with Connections INSIGHT®  remote intelligent services.
Instrument control and data processing with MassLynxTM Software.
Easily compatible with third-party MS solutions.
FlexCart lets you move nanoACQUITY UPLC system from one MS to another.
Stand-alone nanoACQUITY UPLC console provides easy instrument control.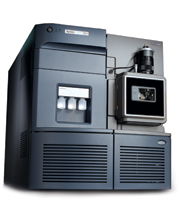 XevoTM TQ from Waters Corporation is designed for quantitative UPLC/MS/MS applications, so you can confidently quantify and confirm trace components in the most complex of samples. What's more, you can do this with unparalleled ease, speed and accuracy.
Xevo TQ features ScanWaveTM collision cell technology to provide enhanced spectral LC/MS/MS data acquisition capabilities. Unlike conventional tandem quadrupole mass spectrometers, Xevo TQ is designed to provide not only the very best quantitative data but also superior spectral MS/MS information. You benefit from more versatility in a single instrument platform adaptable to a wide variety of different UPLC/MS/MS applications both quantitative and qualitative: bioanalysis; absorption, distribution, metabolism and excretion (ADME) screening; food safety; environmental monitoring; forensic and more.
Features:
Engineered SimplicityTM - the combination of highest performance with system versatility and simplicity of operation
ScanWave - innovative technology that provides rapid, high quality, UPLC(R)-compatible, MS/MS data acquisition
RADAR - an information rich acquisition approach that allows you to collect highly specific quantitative data for target compounds while providing the ability to visualize all other components
Versatility - an extensive range of ionization capabilities to service the broadest range of applications
Simplicity of operation - guarantees maximum system performance accessible to the broadest range of users