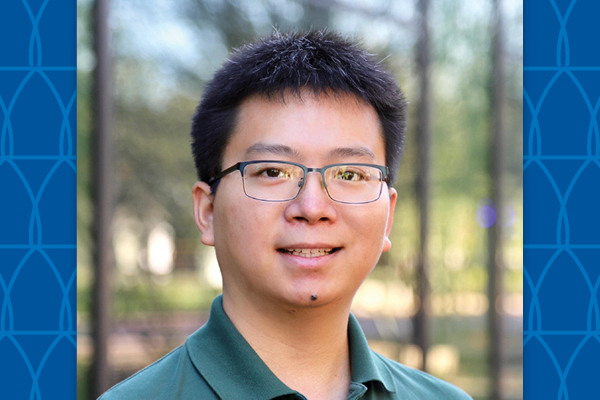 Duke's School of Medicine awarded Pan Xu, PhD, an assistant professor in Duke's Department of Biostatistics & Bioinformatics, the Whitehead Scholars Program Award during this year's faculty awards ceremony.
The award helps attract and nurture promising biomedical researchers and is supported through a gift from the Whitehead Charitable Foundation. "Receiving the esteemed Whitehead Award as a junior faculty member is an incredibly humbling experience," Xu said. 
His research focuses on machine learning and aims to develop computationally and data-efficient algorithms. "This recognition further motivates me to continue making a significant impact in my field as I progress and excel," Xu said. "I would like to express my sincere gratitude to the department for their invaluable support and recognition."
Xu is one of four other Duke faculty members who won the award. Other winners were: Asiya Gusa, PhD, assistant professor of molecular genetics and microbiology, Shuo Han, PhD, assistant professor of biochemistry, and Dmitry Velmeshev, PhD, assistant professor of neurobiology.