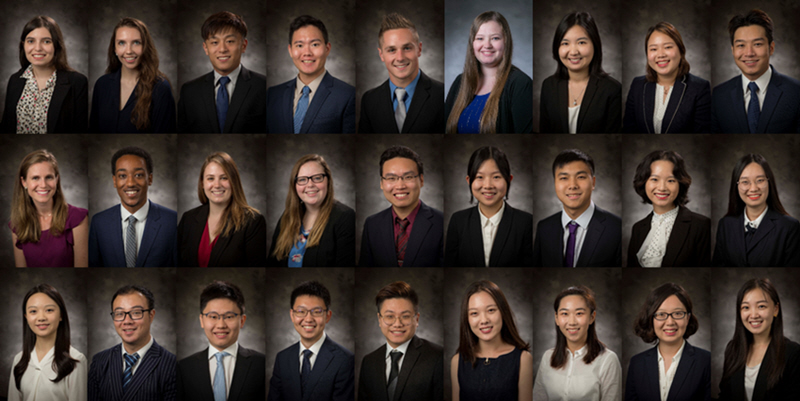 The Duke Master of Biostatistics and PhD Programs
held the second joint PhD and Masters graduation ceremony online on Saturday, May 9, 2020. 
Department Chair, David Page, PhD and Associate Chair of Education, Steven Grambow, PhD started the program off with warm words of welcome and encouragement.  Sean O'Brien, PhD, Director of Graduate Studies for the PhD program, congratulated Nicole Solomon on successfully completing her PhD.  After reviewing her outstanding career at Duke, Dr. O'Brien announced that she will continue to work at Duke in the Duke Clinical Research Institute.  Dr. Nicole Solomon offered her appreciation of her mentors, faculty and fellow students. 
Greg Samsa, PhD, Director of Graduate Studies for the Master of Biostatistics Program, discussed the unprecedented challenges, change and transformation that the world is experiencing and his confidence that our graduates are up to the challenge to practice biostatistics responsibly, professionally, effectively and ethically. 
Betsy Lydon was chosen for the Student Leader Award by her peers and also received the Chair's Academic Recognition Award.  She gave an outstanding address, thanking the faculty, the administration and her fellow students for dedication, experience and support.  Xianglin Zhao received the Overall Academic Recognition Award. 
Outstanding Master's Project awards went to: Andrea Carmack for the Clinical and Translational Award, Noah Graham for the Methodology Award, and Yiqi Yao for the Data Science Award.  Six students received honorable mentions for their efforts in collaborative and statistical research in their Master's Project.  They are Jingyu He, Simon Minasse, Xuwen Wang, Ziting Yang, Jakai Zhang, and Shiqi Zhang. 
The University-wide commencement was moved on-line this year with a "Marking the Moment" ceremony on Sunday at 10:00am with messages from President Price, Chancellor Washington, faculty, alumni and students.   
Well done class of 2020!