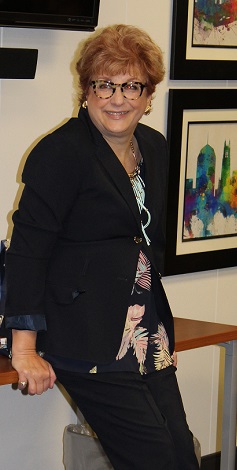 Our unique Career Preparation & Development component of the Duke Master of Biostatistics program has been created to actively meet the needs of our students by preparing them for careers as practicing biostatisticians upon graduation, going on to PhD work, and obtaining careers in other related fields. Our program offers students the opportunity to actively collaborate and innovate with Duke faculty and potential employers during internships, practicums, and capstone projects completed during the second year of the degree, giving our students a significant advantage in experience when applying for jobs before and after graduating from our program.
Our proprietary Career Development program, created expressly for the Master of Biostatistics program by its executive coach and career expert, Ellen Jane Baker, is state-of-the-art, designed to help our biostatistics students find employment and manage their careers for a lifetime, not just to find a position after graduation. 
Ms. Baker teaches a year-long course on career preparation and development during the first year of the program, including resume, cover-letter, and LinkedIn workshops, networking practicums, panels featuring expert speakers, innovative videotape techniques used to enhance presentation skills, and much more.  In addition, she provides direct help placing students in internships, and is available to every student individually, to aid in their job search as graduation approaches, distributing information about openings across the nation, coaching students for phone and/or in-person and/or Skype interviews, and helping students negotiate their hiring package.
Career Services Director Bio:  Ellen Jane Baker, MA, has been an executive coach and career development professional for 20 years. She has broad global corporate and university management experience, and is recognized for excellent interpersonal skills, ability to persuade, passion for excellence, creating synergies and converting vision into quantifiable results. She has created and taught career management curricula to Duke students and coached executives at the Fuqua School of Business at Duke for more than 15 years. She has specific experience in the healthcare sector and has worked with many professionals at the Duke University Medical Center and other major medical centers.