---

Our group values the critical need to contribute to the genomics community. We are committed to this and by way of this project, we will contribute by:
Developing a portal to access newly generated data and software methods along with tutorials.
Implementing cutting-edge workshops and training opportunities.
Facilitating genomic forums and networks with an emphasis on diversity, equity, and inclusion.
Providing cross-discipline scientific collaboration for all levels of trainees and investigators.
Supporting on-going participation of clinical and research partnerships with pilot studies.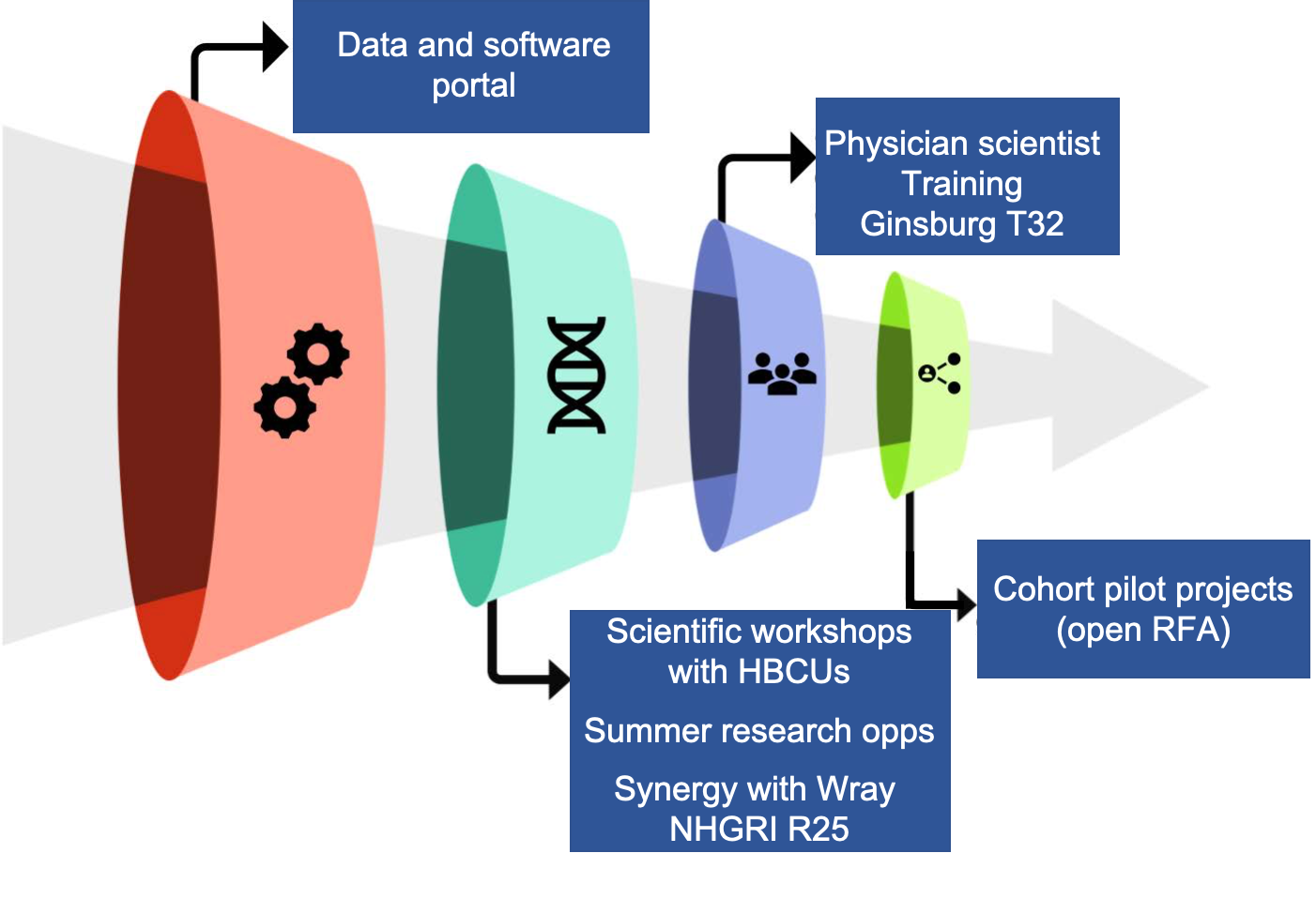 Stay Connected!
Join the Working Groups (Combinatorial Technologies, Diagnostic Sequencing, Data, Outreach)
Slack workspace
Email lists
Check the Website often — new events and meetings will be posted as they are scheduled.
---