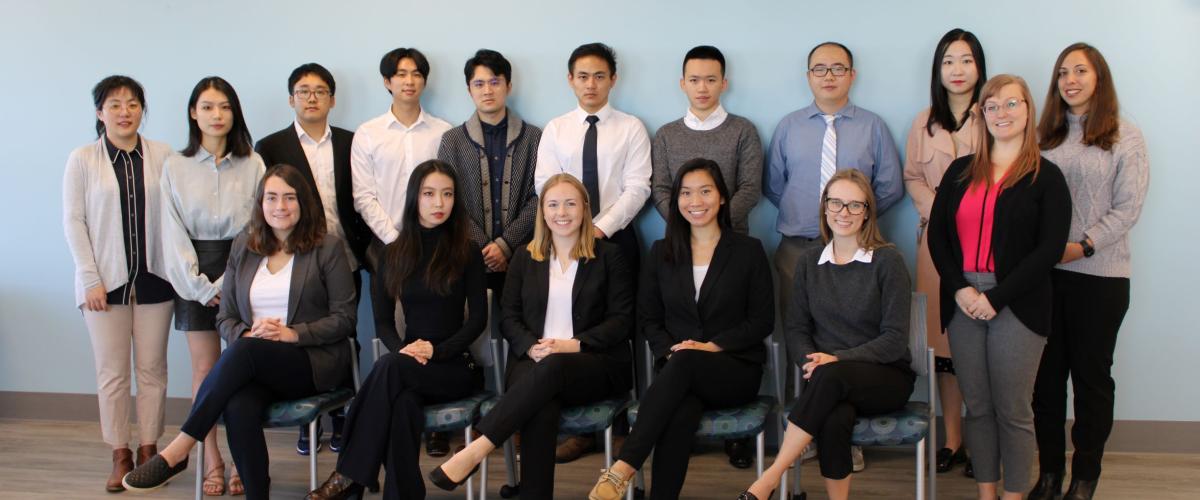 The BERD Core Training & Internship Program (BCTIP) prepares master's students in the Department of Biostatistics and Bioinformatics for a successful career after graduation.
The Biostatistics, Epidemiology, and Research Design (BERD) Methods Core is a team of faculty and staff methodologists with diverse and extensive experience in conducting a broad range of research projects. In order to train and prepare master's students in the Department of Biostatistics and Bioinformatics (B&B) to excel beyond their coursework and to be well-qualified biostatisticians immediately after graduation, the BERD faculty and staff developed the BERD Core Training & Internship Program (BCTIP). BERD has been actively facilitating the program since 2013 by providing hands-on team-science experience and statistical guidance.
Only first-year master of biostatistics students at Duke are eligible to apply for open BCTIP positions. Internships may be extended through the second schoolyear contingent on performance and funding.
Students are recruited and enrolled twice per year through a competitive application and interview process.
Cohort 1: application starts in October, internship starts in January the next year

Cohort 2: application starts in March, internship starts in May
When the application period begins, BCTIP directors circulate information on how to apply to all first-year master's students. Students are required to submit a cover letter and CV to be considered. After a careful review of all application materials, select students may undergo several rounds of interviews before ultimately being offered the intern position or declined.
Real-world experience as a collaborative biostatistician, a valuable addition to the resume

BCTIP has successfully trained >80 students with 100% job placement or PhD program enrollment.

Resources and network building

All BERD statistical training and resources are shared with interns, including digital text books, reference articles, statistical seminars and presentations, and other training materials.

Collaborative teams allow for network development and statistical supervisors (staff and/or faculty biostatisticians) and BCTIP directors provide direct mentorship and can serve as references.

Opportunity to work on collaborative publications

Many intern projects result in publication with the intern listed as coauthor.

Master's project/thesis

Statistical supervisors and BCTIP directors often work with interns to incorporate this graduation requirement into their internship work.
As research becomes increasingly collaborative, the need to train masters-level students to effectively participate in cross-disciplinary collaborative work is also increasing. As such, BCTIP is working to create a larger-scale training program spanning many quantitative areas. A future goal of BCTIP is to make our trainings openly available online and to deploy this model to other CTSA institutions.
Feedback
If you are a current BCTIP intern or supervisor and would like to submit anonymous feedback to the BCTIP leadership team, please fill out this survey.