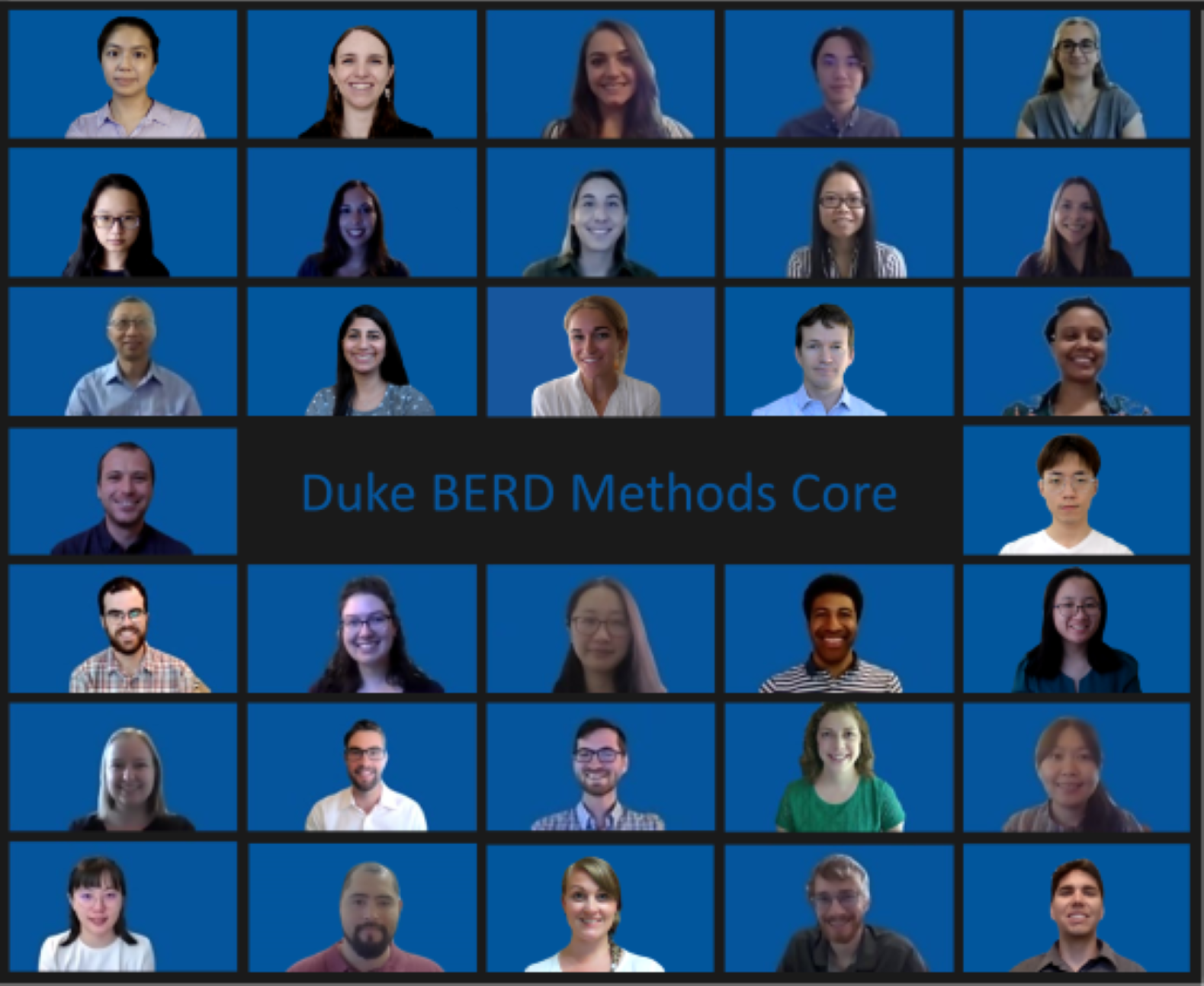 BERD Mission
The BERD Methods Core pursues a mission of reaching two equally essential goals:
Link investigators with methodologists across Duke and affiliated institutions, and
Collaborate with an interdisciplinary network of clinical and translational investigators by providing expertise in study design, real world evidence, implementation of methodology, and interpretation of results.
To pursue this mission, the Core uses a model that is a team science-based centralized resource of collaborative biostatisticians that facilitates the ongoing evaluation of quantitative collaboration needs across the institution. Our model fosters long-term partnerships between clinicians and methodologists, by embedding B&B staff and faculty on more than 20 partnership agreements with collaborative groups (departments, divisions, institutes, etc.) across the School of Medicine.
BERD Research
Most of the BERD Methods Core's research relies on human subjects data. Data can be collected retrospectively through the electronic health records using a waiver of consent or prospectively through consented studies. All research using identifiable data must be approved by the Institutional Review Board (IRB) at Duke. Research data is always stored on secure servers, and BERD staff and faculty are trained to protect the identity of research participants.
Partnerships between clinical and translational scientists and BERD methodologists in clinical research facilitate better healthcare policies and improved patient care. In all our research studies, we aim to recruit samples of patients that are representative of the general population. We aim to design all studies to ensure that our research findings are more generalizable. For example, if a clinical trial testing a new blood pressure medication only recruited young adults, how would we know that the drug works in older adults? Inclusion of diverse populations based on gender, age, race, socioeconomic status, etc. leads to better research and more reliable results.
Directors
Assistant Directors
Managers